WOW..... It has been WAY too long since I have blogged here on this fun blog. I guess it just feels like my life is soo much the same that I don't have too much to say! I don't have any cute kids to post all the fun things they are learning about, trying for the first time, etc. I do though finally feel like there is something worth a post. The COUNTDOWN is on... and I'm heading back to Europe for another trip of a lifetime! The best part about it all is that the countdown is already down to 16 days. That's right folks... come May 11th, I'll be on a plane headed for London! We are really cramming things in... but I'm super stoked to say we'll be seeing 8 countries in 24 days!!!

So... after a lot of flying we will arrive in London on Saturday, May 12th. We then get to spend Saturday, Sunday and Monday exploring the great city of London! We may go broke just trying to see London, but it should be loads of fun as it will be my first time actually seeing the amazing city. =) I'm also looking forward to being able to see Kadija & Melenik while in London.

Our next destination will be Scotland. We will take the night train the evening of the 14th and have Tuesday to explore Glasgow. We will spend Wednesday in Edinburgh and then take the night train once again back to London. Can't wait to see SCOTLAND!!!
The City of Glasgow




The Edinburgh Castle

Of course... I can't take a trip to Europe without making a stop in Greece to see all my people! =) I truly feel like I am whole once again while in Greece because the piece of my heart that seems to remain there, gets reunited for just a moment while I visit. I'm sooo looking forward to the three days we will have in Greece. I'm especially excited to see all the dear members! They truly still have a piece of my heart and most likely always will.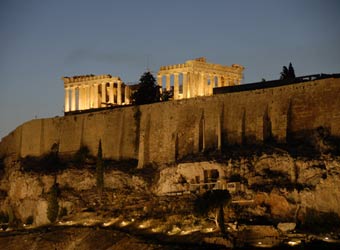 After spending just three days in Athens we will be making our way to Frankfurt, Germany for a day.
When I say a day, I mean just a day. We will fly in that morning and be on our way out of Frankfurt that evening on the night train to Prague...
After about 5 hours or so of exploring Prague we will be on the train headed for Vienna where I will be able to meet up with one of my awesome companions from the mission! I can't wait to see Jill! She's being super awesome and allowing us to crash at her place for the night! I think we'll spend the next day exploring Vienna with her...
and then we will be catching the night train headed for Munich on the evening of the 23rd of May. We will take the train the morning of the 24th from Munich down to Fussen, Germany. There we will be able to explore the Neuschwanstein Castle (or what some would call the real Beauty and the Best Castle).
There are some other castles around there we can explore. The next day we plan to make our way back to Munich at some point and will most likely visit the Dachau Concentration Camp.
The evening of the 25th we take the train from Munich over to Linz, Austria, where we will meet up with Christian Obermayer (one of the elders I served with) for a couple of days. There is a YSA conference going on for those days so we'll most likely be pretty involved with the YSA activities but will also hopefully be able to see the city of Linz!
Christian and I...




After our couple of days in Linz, we will be moving on to see Salzburg on Monday, the 28th of May. Although I have seen Salzburg once before it was all at night, so I'm looking forward to being able to see it during the day!
If you are not jealous yet, you definitely will be once you see the other destinations that remain!!! I like to think of them as some of Europe's hidden treasures I guess. Maybe once I get there to see them I'll be disappointed but the pictures look incredible!!! After spending the day/afternoon in Salzburg we'll hop on the train and head for Bled, Slovenia. We have an adventure day/water rafting planned for our first day in Bled. Should be tons and tons of fun!
The day after our adventure day we may explore bled once again, but will quickly be headed for the capital city of Slovenia, Ljubljana.
We will just be there for a few hours and will then be on our way to Zagreb. We will crash at a hotel in Zagreb but then be headed to the Plitvice Lakes National Park for the day. We will most likely be catching the bus quite early... so we can have as much time as possible at the park...
I think this may be one of the places I am the most excited about!!! I've dreamed of going here for quite some time and am ecstatic that the dream is actually coming true. At the end of our day at the park we have to return to Zagreb where we will catch a flight that night to Dubrovnik! Another place I'm super stoked to see....
We have about a day and a half in the city of Dubrovnik, and we then fly back to London on Saturday, June 2. For our last night in London, we've decided to go see WICKED!!! I love the play so much and can't wait to say I've seen it in London. Sunday, the 3rd of June we catch our flight back to the states and the trip of a lifetime will come to an end...
Many of you may be asking... who in the world are you going with!?!? I wish I could say that Mandy and I were once again having another grand adventure... but, since she got married and had a baby, this is still my reality but at this point her dream!!! I am sooo excited to be traveling with my dear friend RACHEAL WINTER!!! We are good travel buddies, and I look forward to the many adventures coming our way. We had tons of fun on our disneyland/cruise to mexico/vegas trip and I can only begin to imagine the amounts of fun we will encounter during our 24 days in Europe!